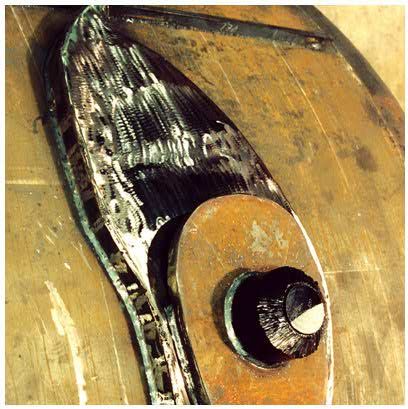 His first exhibited works won the acclaim of Gösta
Gierow, a renowned Swedish artist. Encouraged by this
response, he devoted himself to developing his talent.
At first he used traditional techniques, but soon
discovered a unique type of artistic material

scrap iron. From then on, monumental sculptures
made from scrap would be his principal means of
expression.

Olle Jonsson is also an accomplished fiddler and
draws his inspiration from the folk music and legends
of his native Alfta.